Happy Labor Day - Freedom, Justice and Liberty for Everyone,
https://www.smashwords.com/profile/view/MessagetomyChildren
Labor Day Promotion, e Books, some are free, some have prices, but if you interested to preview or read one or more books let me know and email me on Facebook for a free coupon., Some stories are zany, Some stories are serious, All books are entertaining. Draft edits yet some books are unedited with glitches., A gift to my followers, fans and everyone who supported Message to ,my Children and other Facebook pages and blogs for the ;last five years. If you are interested in discovering the writer behind Message to my Children, contact me to learn more, I appreciated everyone who was there for me and MTMC2 when it was needed. Please remember the other authors and the anthologies, and download or ask for a coupon, as these books too were acts of love towards helping charities we created as a team.. Criticism welcome, Like them or not let me know. Please, email me suggestions to improve my skills.
.
Thank you, Cat
https://www.smashwords.com/profile/view/MessagetomyChildren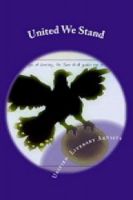 United We Stand
"Too often we underestimate the power of a touch, a smile, a kind word, a listening ear, an honest compliment, or the smallest act of caring, all of which have the potential to turn a life around." ~ Leo Buscaglia ~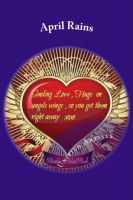 April Rains
A gift of love anthology of short stories and poetry to aid in rebuilding lives after tragedies.All proceeds donated to charities. The anthology is a dedication by the Unified Literary Artists of International Poets to all and survivors who are in need of hope and encouragement. Appreciation and love to Paula Aydt, my BFF, for the amazing cover. ( free until USA govt shut down is over KR77P)
Your Books